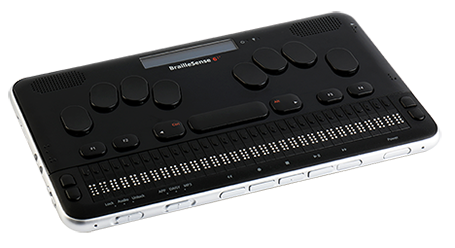 The BrailleSense 6 is our most powerful, portable, and versatile BrailleSense yet. We continue to modernize a classic with the latest offering in our flagship notetaker line, featuring upgrades of our classic blind-friendly applications paired with the latest hardware innovations and mainstream apps and services. BrailleSense 6 offers the traditional Braille interface that has placed our previous notetakers among the most popular electronic Braille devices in the world, while affording a similar experience to contemporary apps and services via Android™ interface.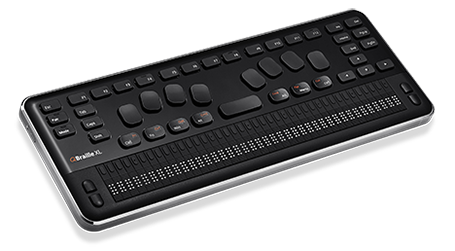 The QBraille XL represents an entirely new type of 40-cell Braille display. The QBraille XL replaces the need for special keystrokes with the intuitively placed function keys found on all QWERTY keyboards. With the QBraille XL, closing an application means simply pressing the dedicated and familiar Alt+F4 buttons.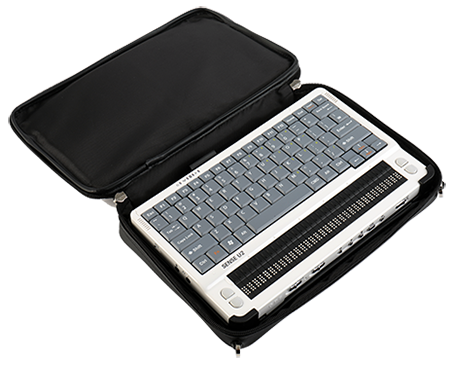 The BrailleSense U2 QWERTY notetaker is a powerful educational note-taking tool, portable networking devices and multi-media entertainment systems. With a full QWERTY keyboard, 32 braille cells, and stereo speakers, the U2 QWERTY can offer braille, speech, or both.