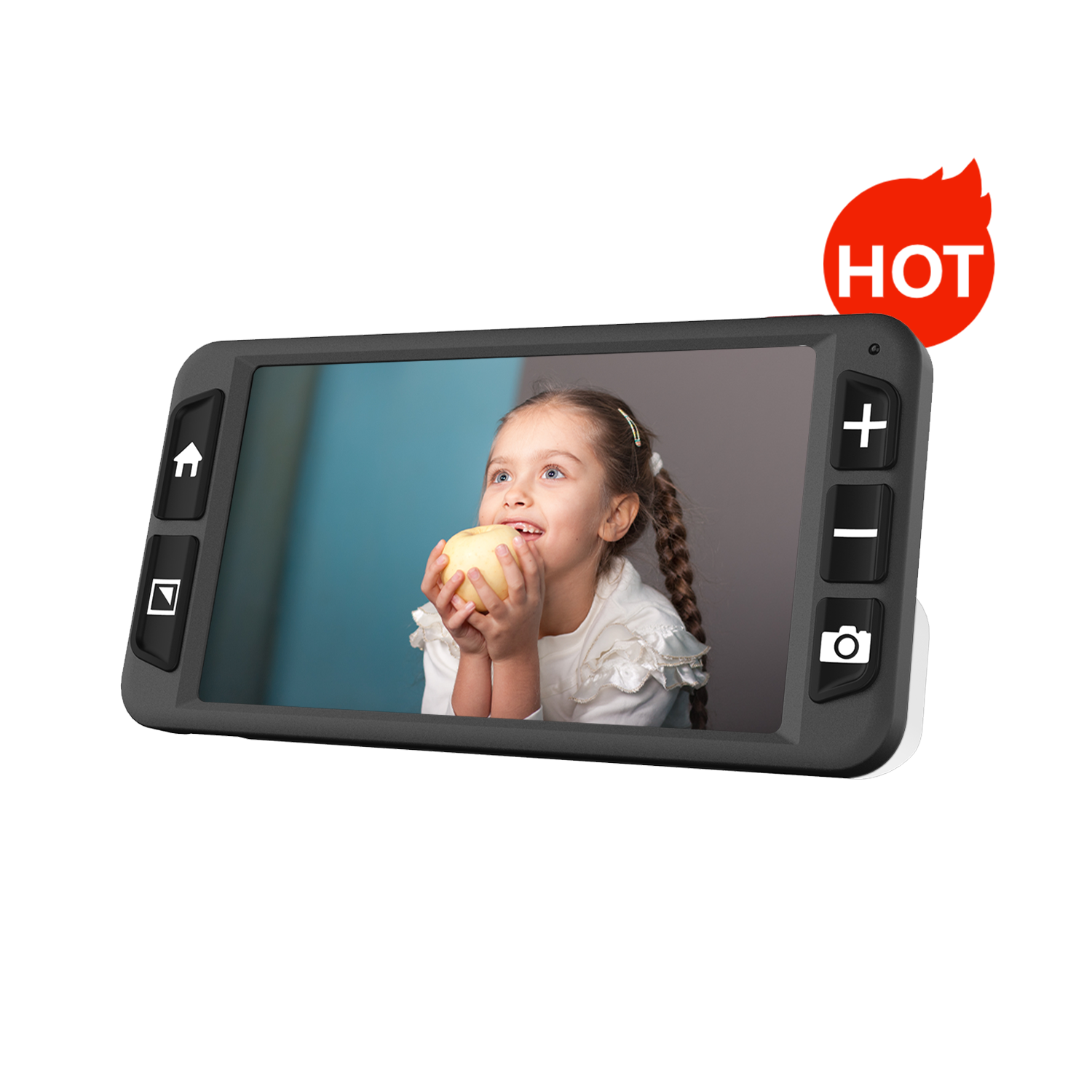 Luna 6 je džepna lupa od 6 inča koju možete lako da nosite sa sobom i koristite kuda god da idete.
Nudi udoban rukohvat i jedinstvenu funkciju bežičnog punjenja. Luna 6 je praktična, ali moderna pomoć osobama sa oštećenjem vida koje žele da nastave sa vizuelnim aktivnostima u životu.
Cene:
- Luna 6 - wireless adapter: 700 USD + PDV (ako se placa) ... Azurirano: 2022-10-24
u Srbiji u dinarima, za Evropske zemlje u EUR.
Customized Wireless Charger for severe vision people
zoomax Luna 6 video magnififer provides two charging methods. You can choose the charge via a direct connect with the adapter or the wireless charger to charge the Luna 6.
People with severe low vision who may find the charge port challenging to plug in correctly will be happy to enjoy the wireless charging feature.It is quick and easy to charge by placing the Luna 6 on the wireless charger; then, everything is good to go.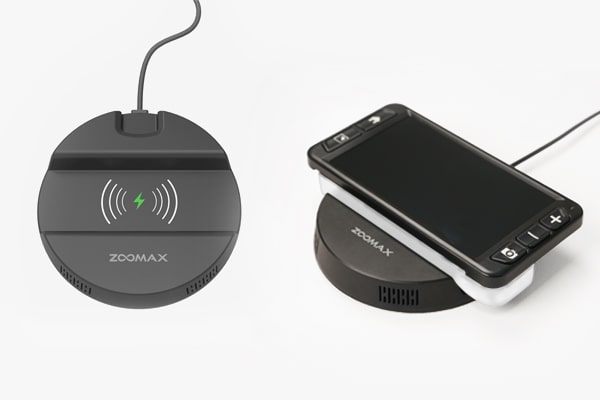 Comfortable Use with sturdy Built-in Handle
The Luna 6 makes reading much easier for people with visual impairment with a sturdy built-in handle. Holding a Luna 6 is as easy as holding a basic magnifying glass; it enables you to magnify up to 19x. For seniors, it's easy to steady using the Luna 6 even with shaky hands, as the handle can firmly stay in any position needed. If you prefer to place the Luna 6 on the table, close the handle and open the stand to switch from handheld to desktop.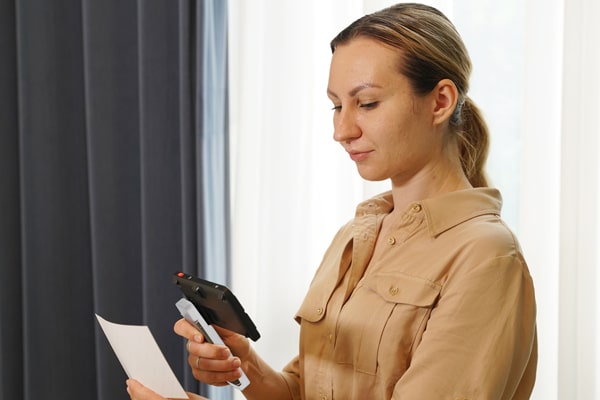 Luna 6 offers 5 hours of battery life
Since the need for low vision aids to living a visual life, Luna 6, with an incredible 5 hrs battery life, allows you to focus on what is essential rather than when you need to charge your unit. The battery life of Luna 6 is one of the longest for handheld electronic video magnifiers on the market today. Looking through recipes, flipping through the family album, reading a book, filling out a form… Luna 6 is always ready to help! It is always the best low vision assistive reading device for you.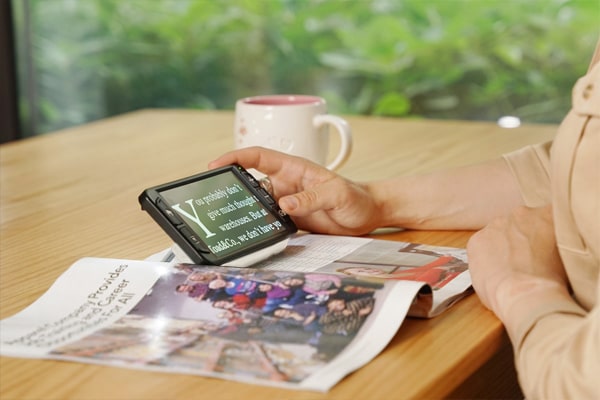 Slim and lightweight for carrying around
13-megapixel camera, high capacity battery, HD screen, handle, and more… all the features are incredibly assembled on a 6-inch compact body. With less than a half in inch slim design and a .46 lb weight (similar to a cell phone), you can quickly put Luna 6 in your pocket, carry it around, and use it to see things anywhere and everywhere. Of course, a convenient carrying case is a standard accessory!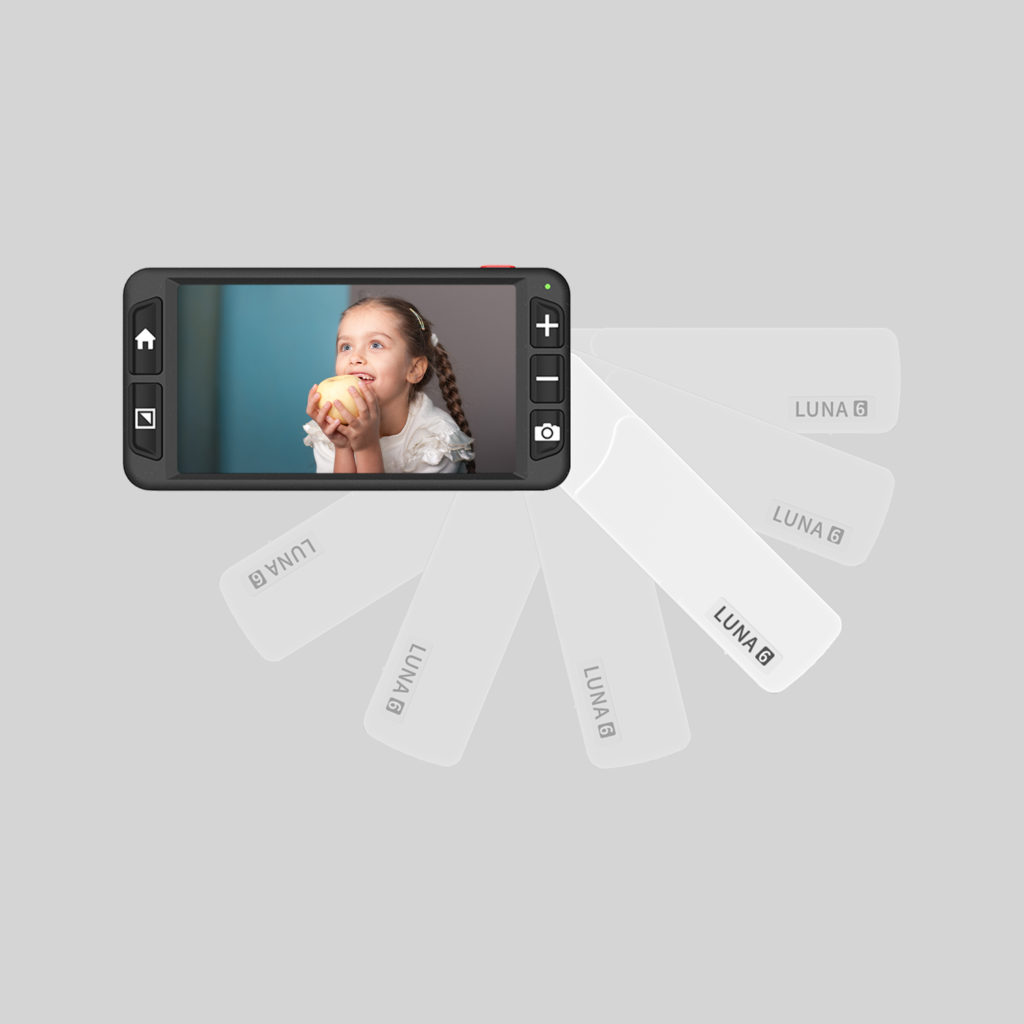 Excellent Image Quality for reading and viewing
The Luna 6 displays excellent image quality, but it's more than awesome features; Luna 6 is designed for comfortable reading. When you move as you read a book, the words stay super clear in high contrast color. When you use Luna 6 to read a recipe, the image looks as vivid as cooking. Even when the text is magnified significantly, the edge remains sharp. A necessity to continue visual activities you enjoy in day-to-day life for people with low vision.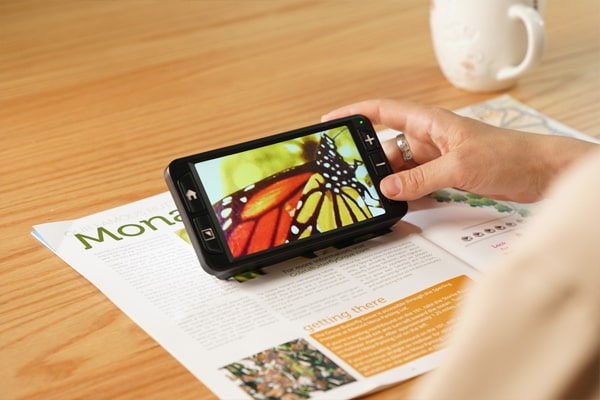 Features
HD clear image
Wireless & wired charging
Flexible & comfy built-in handle
Freeze image
Storage up to 400 images
Tactile buttons
Adjustable reading line and masks, 4 types in total
Distance view
Connect with computer/TV/monitor
Specification
| | |
| --- | --- |
| Magnification | 2.5X - 19X |
| Display Modes | Full color and 10 high contrast color modes |
| Screen Resolution | 1280 x 720p |
| Camera | 13 mega pixels |
| Focus | Auto focus & manual refocus |
| Image Storage | Up to 400 images |
| Reading Line and Masks | Ajustable horizontal/vertical reading line and masks |
| Connect to TV/monitor | Through HDMI cable |
| Connect to PC | Through USB cable |
| Wired Charging Time | Less than 3 hours |
| Wireless Charging Time | About 4 hours |
| Battery Life | 4+ hours continuous use |
| Video Magnifier Weight | 210g/0.46lbs |
| Wireless Charger Weight | 92g/0.21lbs |
Power Adapter
| | |
| --- | --- |
| Input | 100 - 240V |
| Output | 5V/2.5A |
Operation and Storage Condition
| | |
| --- | --- |
| Humidity | < 70% |
| Temperature | 10 – 40 °C |
Click the Links to download: